Skip to content
It does not matter if you have loved wine for years now or have just begun to develop your palate, you should have proper wine storage facilities at your home in order to enjoy the most out of each bottle. Your wine should stay fresh and age perfectly and the best way to that is by adding a wine refrigerator at your home. Whether you choose a freestanding wine fridge for your dedicated wine cellar or opt for a built-in wine cooler for your kitchen, you'll need to serve the wine at its ideal temperature in order to maximize its flavor.
These days, you can find several cooling units in the market; some of them are good and some are not. So, you are going to choose the best wine fridge for your specific needs. Choosing a beverage and wine cooler is not that much of an easy task; there is a lot to consider before making any decision. In this article, we have tried our best to put together this handy wine refrigerator buying guide.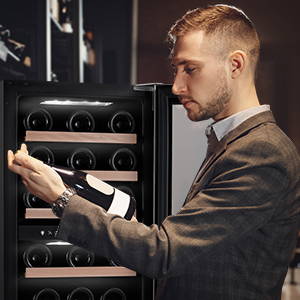 Without a wine cooler, your home bar is definitely going to remain unfinished. If you are a beginner, then there are so many things that you need to consider before buying the most relevant wine cooler for your home.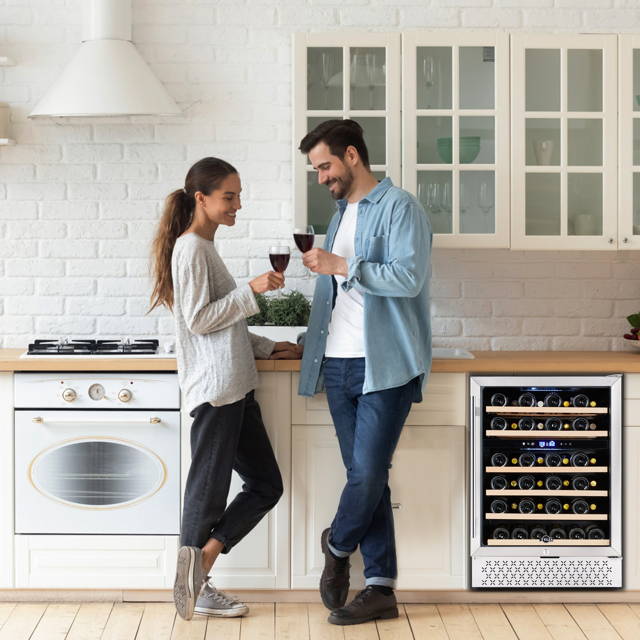 Let us now, dig a little bit more and look at the various aspects that will need to consider while buying your ideal wine cooler.
To maximum the taste of your wines, it is very crucial to store them at their optimum temperature levels. Your wines age quickly when you store them at high temperatures i.e. above 70 degrees Fahrenheit. In order to store your wines in perfectly good condition, choose a wine cooler that works at 55 degrees Fahrenheit.
Avoid temperature changes:
To avoid the condensation of the wines, it is suggested to set a constant temperature. Avoid frequent temperature changes as much as you can. This way, your wine bottles stay intact and humid until the time you serve the wine for the guests.
Deadly UV rays can heat your wine bottles:
Wines are sensitive to sunlight; so make sure to keep your wine cooler away from the sunlight area. In order to retain the quality and taste of your wines, it is advised to avoid placing your wine coolers in the light predominant areas. You can also opt for a LED wine cooler; it will not increase that much temperature.
Opt for a budget-friendly wine cooler:
Cost is one of the most important factors that you need to consider when it comes to buying a wine cooler. Choose wine coolers instead of wine refrigerators as wine coolers are much efficient and cost-effective.
Look for an inbuilt lock:
While checking out various wine coolers, choose the one with lock facility option. This way, you can ensure the privacy of your wine bottles. With an inbuilt lock, no other person will be able to get access to your system.
Sunday,Monday,Tuesday,Wednesday,Thursday,Friday,Saturday
January,February,March,April,May,June,July,August,September,October,November,December
Not enough items available. Only [max] left.
Add to Wishlist
Browse Wishlist
Remove Wishlist