Skip to content
The 6 Best Beverage Coolers in 2022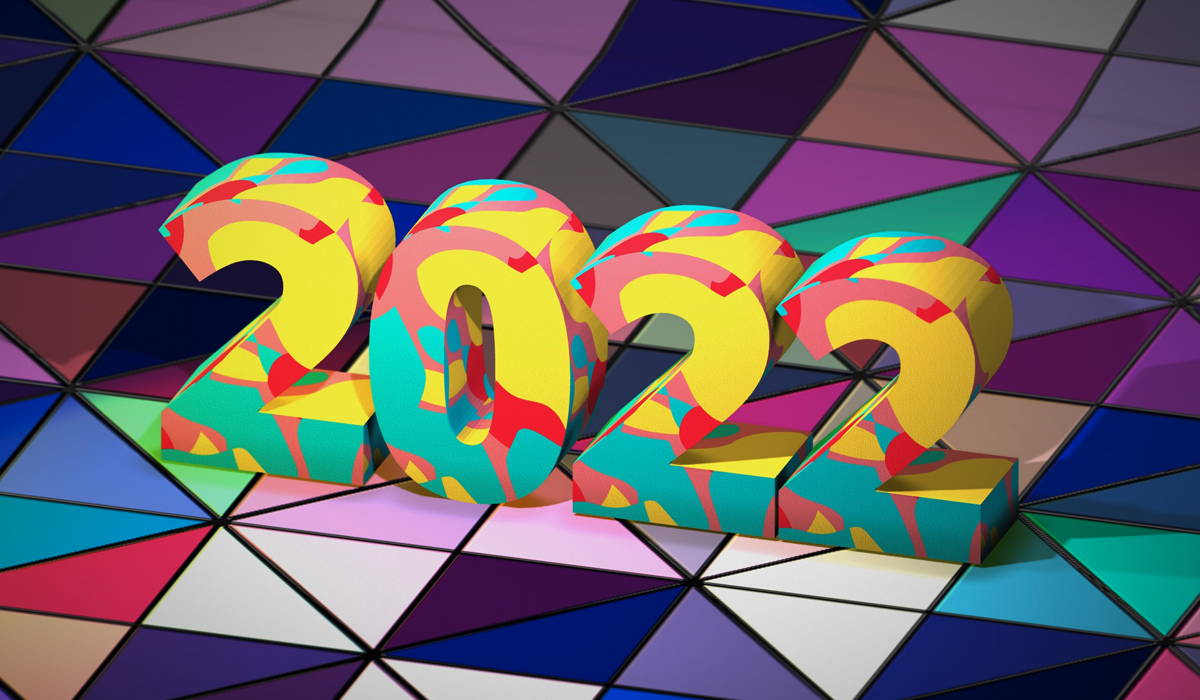 Whether it's soda, beer, wine, or more, having a beverage cooler is a fantastic way to add more storage to your home without breaking the bank. Using a beverage center can be as simple as clearing out a cupboard in the kitchen to store the cooler or using it as a freestanding piece.
Make any room, from the kitchen to the tv room, into a better entertainment area and free up space in the fridge by using one of the following 6 best beverage coolers:
1. The Tylza Built-In Fridge
The Tylza Built-in Fridge is a 15-inch beverage refrigerator that is energy-saving and contains a strong yet quiet compressor. With a digital panel, you can have up to 18 bottles of beverages cool and ready to go at all times.
The best part is that with the stainless steel finish, the Tyla Built-In Fridge will be aesthetically pleasing whether you install it built-in or use it freestanding.
2. Kalamera 24-Inch Beverage Refridgerator
Store 120 cans and 16 bottles of your favorite beverages in the gorgeous Kalamera beverage refrigerator. Like its majestic-sounding name, the Kalamera is equally as mesmerizing!
With a sleek and seamless stainless steel design, glass front, and white LED cooler light; this cooler will be a highlight to both your guests and your décor. From the temporary memory function and advanced cooler compressor system, it's not hard to see why this eye-catching cooler made it to the top of the list.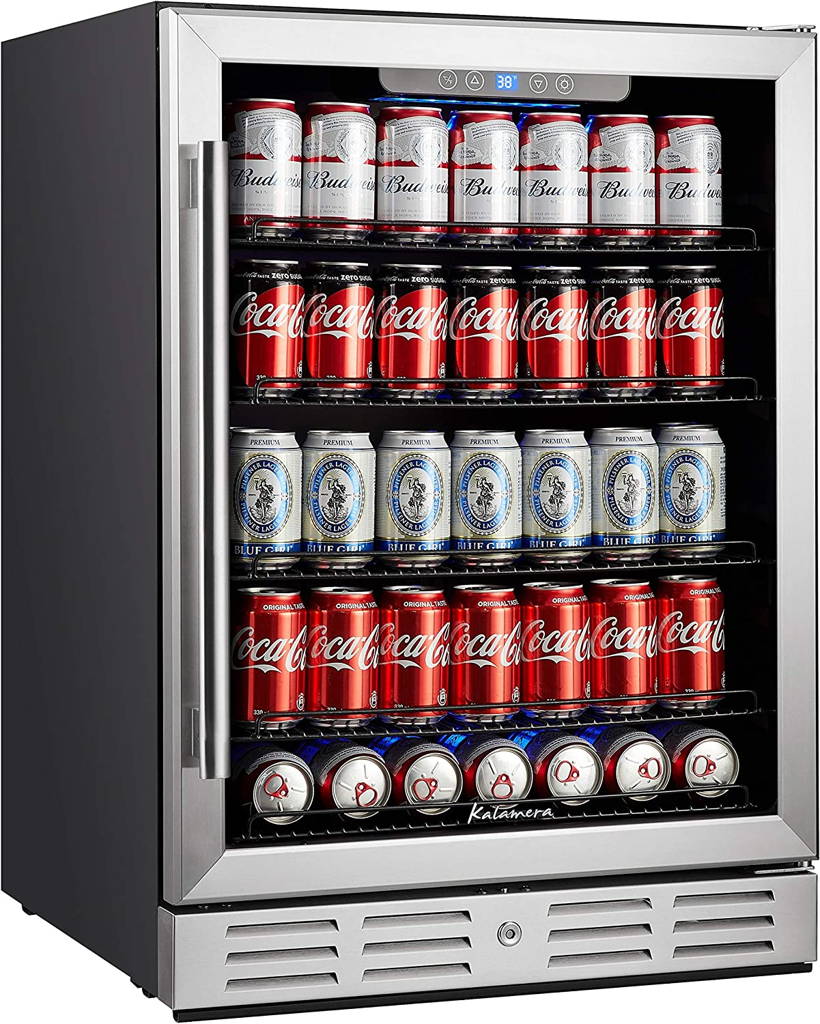 3. Whynter Internal Fan Beverage Cooler
This beverage cooler is truly a Whynter that everyone will love! With a modern design and a bold look, the Whynter internal fan beverage cooler boasts fantastic features like:
●The ability to hold over 100 cans
●A manual defrost system
●Even temperature distribution throughout the cooler due to the amazing internal fan-forced circulation
No matter the occasion, you can be ready with a cold one to go in mere seconds with the Whynter internal fan cooler.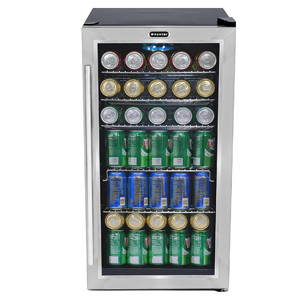 4. Comfee Beverage Cooler
If you're looking for the perfect addition to your home that doesn't require considerable space, then look no further. The Comfee beverage cooler is the ideal gift to complete the apartment, home, or even business of someone who may need one.
With a reversible hinged door and legs, large capacity (115 cans), and LED lights, the Comfee beverage cooler is quirky in all the right ways. Additionally, you can maximize storage space without utilizing all of the area.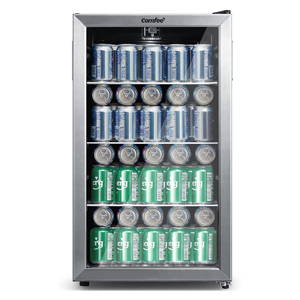 5. Premium Levella Single-Door Merchandiser Refridgerator
The perfect addition to any home! The Premium Levella single-door refrigerator is the epitome of luxury and will elevate any room, man-cave, tv room, living room, and so many more. From the stainless steel exterior to the reinforced glass door, the premium Levella beverage cooler is the perfect place to store and secure your beverages.
The cherry on top is that you can customize this cooler by adding or removing wooden shelving, applying vinyl, and much more.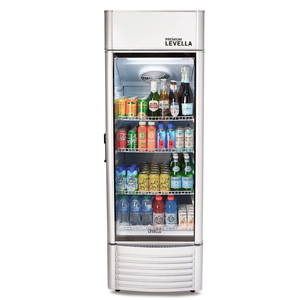 6. Antarctica Star Mini Fridge Cooler
This elegant mini-addition is ideal for those looking to add an element of style to a room. WIth a black finishing, blue LED light, and power cooling effect, this beverage cooler has it all.
Not to mention the advanced cooling system means that you can store up to 70 beverage cans and hear little to no sound or vibration.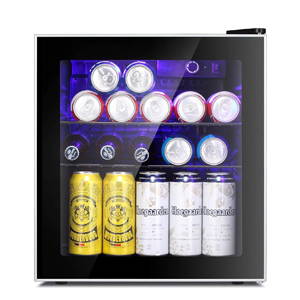 Sunday,Monday,Tuesday,Wednesday,Thursday,Friday,Saturday
January,February,March,April,May,June,July,August,September,October,November,December
Not enough items available. Only [max] left.
Add to Wishlist
Browse Wishlist
Remove Wishlist