Skip to content
What are the Main Types of Wine Coolers
Wine coolers are usually the best choice when selecting a wine storage solution for your wine collections.
A wine cooler is essential for keeping wine fresh and preventing ageing. It protects your wines from spoiling since it maintains their ideal humidity and temperature. Consequently, your wines will have improved flavour and aroma.
However, there are various types of wine coolers, which complicates the selection process. Let's explore the 5 main types of wine coolers to help you make the right choice when purchasing one for your home.
1.Single Zone Wine Coolers
Single zone wine coolers only have one storage unit and one temperature. The cooler has a glass door, a stainless steel body, and a frame with carbon filter air filtration. They can be powered by cooling systems based on thermoelectricity or a compressor. Comparatively speaking, they are less expensive than other coolers.
Because of its single temperature functionality, these single-zone wine coolers can be used by those who like a specific type of wine or are budding wine collectors.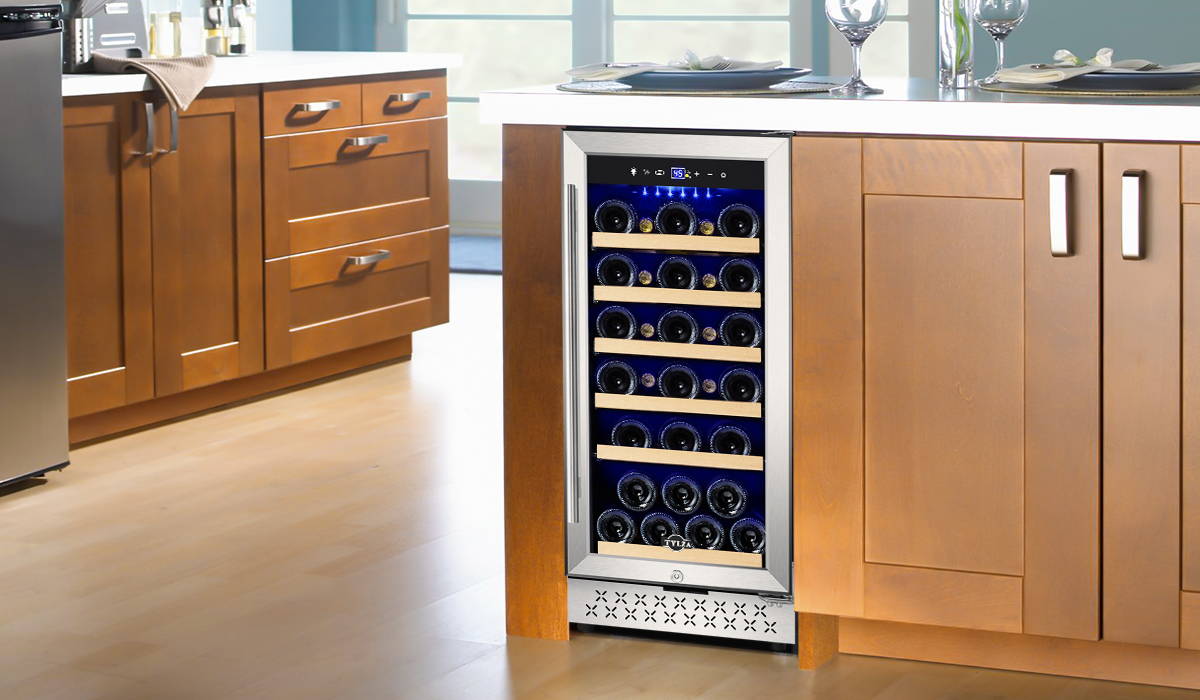 The capacity to simultaneously keep a variety of wines at varying temperatures on two separate storage systems makes this type stand out the most. This wine cooler can be the ideal choice if you have various wines requiring different temperatures.
Either a compressor-based or thermoelectric cooling system can be used. The racks' ability to hold each bottle separately allows for a more accurate cooling process. However, they cost more than single-zone wine coolers.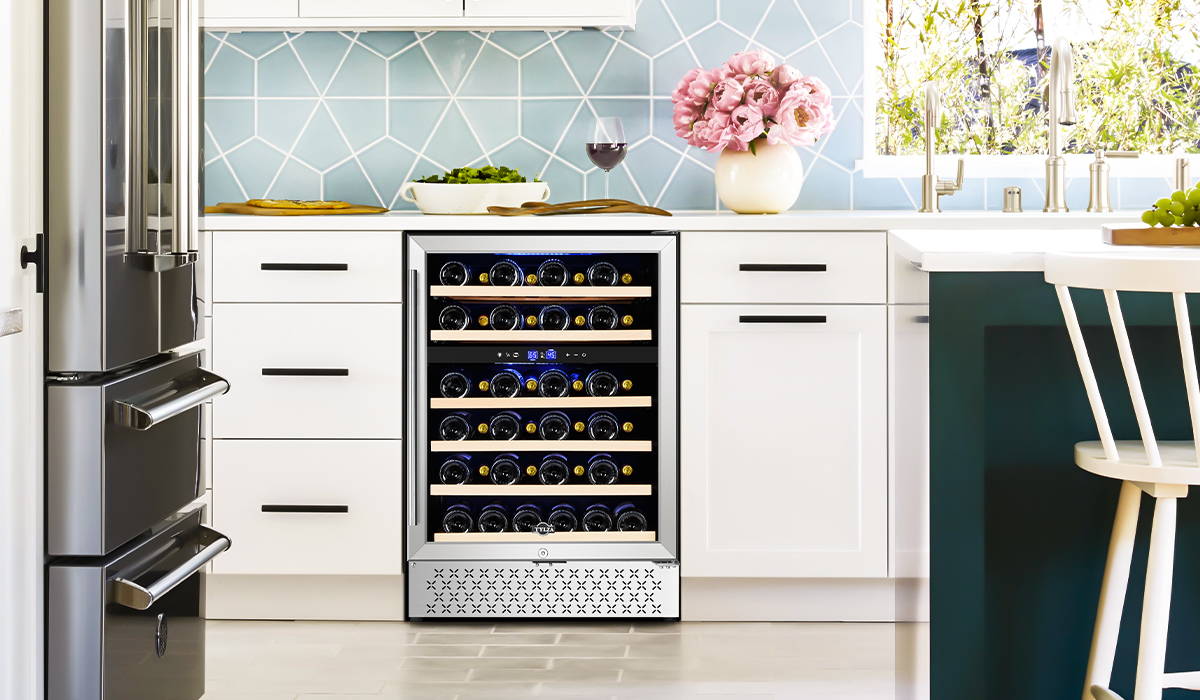 Multi-zone wine coolers will undoubtedly be valuable to savvy collectors. They are the best choice if you have a substantial wine collection because it enables you to keep more than 100 bottles of wine at various temperatures together in one place.
Wine Coolers by Technology Type
All built-in wine refrigerators operate using either compressor cooling or thermoelectric cooling technologies.
Compressor wine coolers function using the same technology as your kitchen refrigerator. This means they are usually noisy, vibrate slightly, and consume a lot of energy. The good news is that they are powerful and can withstand the high temperature outside.
They are more reliable and have greater cooling capacity. A compressor wine cooler is your best option if efficiency is more important to you than noise.
Due to the absence of a compressor, this type of wine cooler cannot be used in an environment where it will be exposed to heat.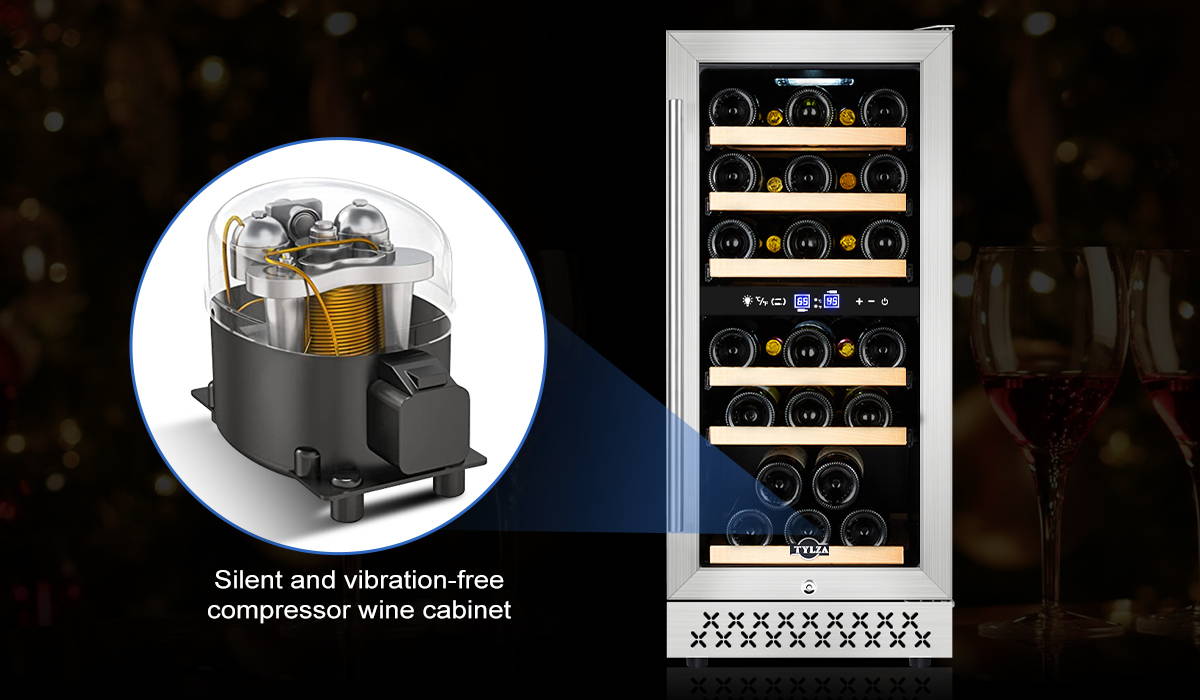 When selecting the best wine coolers for yourself, personal preference is key. Wine can be kept in storage for a short while or stocked for long-term use. The temperature at which wine is stored varies by how different the wines taste. When selecting the best wine coolers for your space, do your research and choose the best one according to your preference and budget.
Sunday,Monday,Tuesday,Wednesday,Thursday,Friday,Saturday
January,February,March,April,May,June,July,August,September,October,November,December
Not enough items available. Only [max] left.
Add to Wishlist
Browse Wishlist
Remove Wishlist