Skip to content
There was a time when initially wine enthusiasts had separate and designated storage space with climate control features and racks lined up against the walls to store the wine. It was known as a wine cellar. However, the times have changed. People no more have abundant space in their homes that can be utilized to store their favorite drinks. The houses have become small and only a handful of people are left with a wine cellar that holds their impressive collection.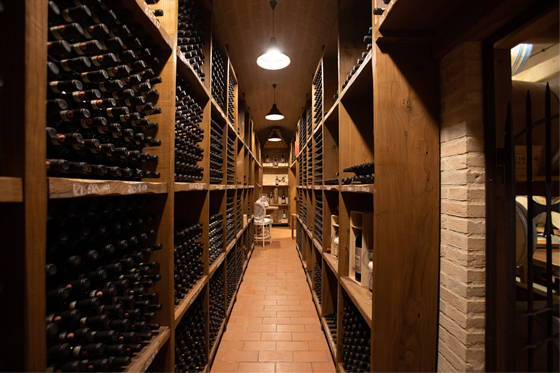 Wine is a sophisticated drink that grows well with age. It must be stored right so that when consumed, the liquid rolls on your tongue and smoothly slide down the throat. As mentioned earlier, a large number of individuals used to achieve this by storing the wine in the cellar. But, if you don't have one or can't make one in your home that doesn't mean you should give up on your interest. Fine things in life demand hard work and attention. The times have changed a lot and new products have entered the market that can be of great help for wine enthusiasts. Instead of a wine cellar, all you need is a wine cooler to store and age the wine perfectly.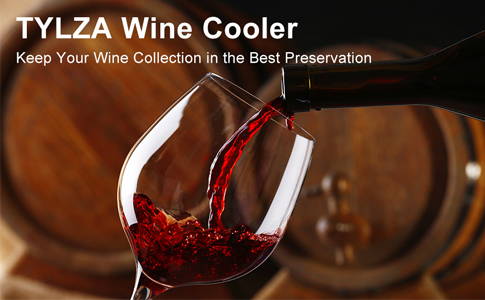 If you buy the wine from the local supermarkets, do know that 95% of wines are ready for your consumption and don't require to be aged for another decade. But if you want to serve that wine at the right temperature, your home or office refrigerator will fail in the wake. You need a fridge that is specifically designed to cool the wine, without harming its integrity in any manner.
So, when you are buying a wine cooler online or offline, make sure you choose one that has a strong body in stainless steel. The glass door will showcase your bottles in style and the internal LED lights are soft and non-heat generating, making it ideal for wine storage.
Now, you need to select the size of the wine cooler based on your personal and commercial needs. If you are someone who is a wine enthusiast and has hundreds of bottles, you will need a big wine cooler to store all those bottles. If you like to enjoy a glass of wine now and then and also frequently invite friends and family over for brunches and dinner, then go with a 6-8 shelves wine cooler as that will hold more than 46 standard bottles.
Many wine coolers come with multiple temperature zones but that only adds to the price. The cooler needs to maintain a constant temperature so that the wine can evolve normally. If you like both red and white wine, go with a wine cooler that has a dual-zone cooler. The built-in compressor system keeps the bottles cool and also saves energy. If you have a collection of premium wines and want to keep it safe, go with a cooler that has a door lock feature.
Sunday,Monday,Tuesday,Wednesday,Thursday,Friday,Saturday
January,February,March,April,May,June,July,August,September,October,November,December
Not enough items available. Only [max] left.
Add to Wishlist
Browse Wishlist
Remove Wishlist