Skip to content
How To Choose The Best Under Cabinet Range Hood?
An under cabinet range hood is a type of vent commonly fixed in modern kitchens to expel combustion products such as smoke, steam, or heat during food preparation. It also filters any lingering cooking smells and particles of grease, ensuring a high level of cleanliness and upkeep in your kitchen. It's usually set up under the kitchen cabinet and captures any rising smoke or heat before reaching the cabinets.
One of the most used and upgraded household appliances today is the range hood. Many families and the hospitality industry have embraced them because of their effective mode of operation.
Based on a survey by Statista on 2,380 US residents, 58% of the respondents revealed that they'd replaced their range hoods as part of their renovation. Therefore, if you're looking to remodel your kitchen with a functional under cabinet range hood, here are three tips to help you select the best: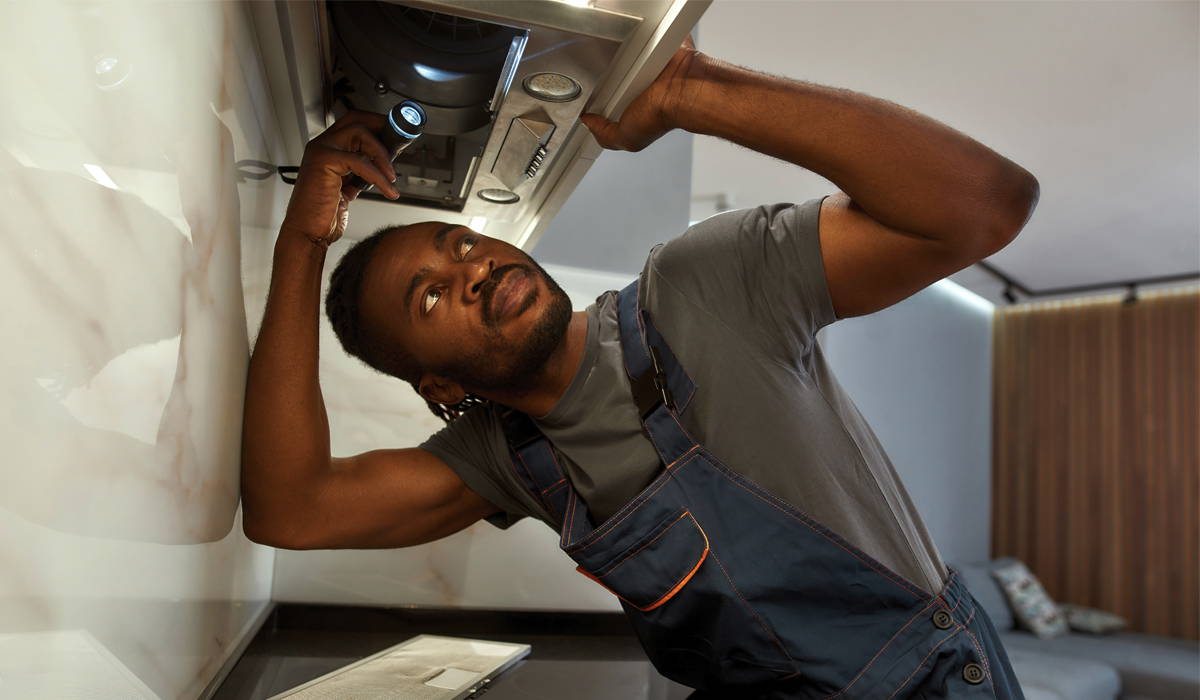 1. Consider the ventilation capacity
The volume of air a range hood can vent can be measured by cubic feet per minute (CFM). A good under cabinet range hood should at least filter all the air in your kitchen 15 times per hour. This is after every four minutes. Generally, the higher the CFM, the faster the ventilation process. Here's how to compute CFM for a range hood.
Know your stove's heat output: Various kitchens generate different amounts of heat depending on the level of cooking and the stoves used. For example, gas stoves produce more fumes of nitrogen dioxide, carbon monoxide, and heat than electric stoves. Therefore, if you're using one, you'll require a higher CFM, irrespective of the kitchen size. As a standard practice, Home Ventilating Institute (HVI) recommends that you divide your gas stove's British Thermal Units (BTU) by 100 to determine the minimum CFM rating required. For instance, if you produce 35,000 BTUs, it's best to go for an under cabinet range hood with a 350 CFM or more.
Determine your kitchen's volume: You can also arrive at the required CFM rating by dividing the volume of your range by four. For instance, a kitchen that measures 1,200 cubic feet may require an under cabinet range hood of 300 CFM.
Overall, it's best to purchase a range hood with a greater ventilation capacity so you can even accommodate any future kitchen improvements. For more profound insight, you'd want to consult your contractor to ensure your hood is installed up to code.
2. Check the extra features
Manufacturers are now developing smart household items due to the enhanced usage of IoT (Internet of Things) in home appliances, especially kitchen machines. According to Statista, the retail sales of household appliances were estimated to be about USD$450 billion as of 2021 and expected to exceed USD$500 billion in the next few years.
One of the kitchen appliances highly demanded in the market today is the range hood. Therefore, as you go shopping, below are some extra features to consider:
Fan speeds: Depending on the brand, there are up to six speeds. Three speeds are standard for many cooks. Even so, the high, medium, and low-speed settings can help you regulate the pressurization level instead of changing it drastically.
Lighting: Consider an under cabinet range hood that comes with interior lighting. The lighting options include fluorescent, LED (light-emitting diode), ultra-bright halogen bulbs, or nightlights for a dim kitchen. Therefore, it's best to pick the one you can safely use when cooking.
Electronic controls: For instance, a hood with digital electronic panels allows customizing airflow.
Heat sensors: It can automatically adjust the blowers when the hood senses high temperatures.
Automatic shut-off: It can automatically turn off the vent after a specific time.
Wi-Fi capacity: Some brands integrate Wi-Fi and smart device compatibility so you can control how your hood functions from your mobile device.
3. Select the appropriate design
Note that different models of under cabinet range hoods operate uniquely depending on the efficiency level. For instance, some versions may include ducts to channel smoke and other particles outside. On the other hand, ductless designs recirculate the air within your kitchen. These are ideal, especially if you own a smaller kitchen and are not ready to vent a stove outdoors.
Also, depending on your taste, you may choose a stylish design or something simple that doesn't draw attention. If you love aesthetics, you'd want to install a beautiful hood that adds touch to your kitchen space. It'd be fancier if it could blend well with your kitchen's interior design. In that case, you can ask your designer to customize it for you. You'll have to agree on the finish color, material, shape, and size.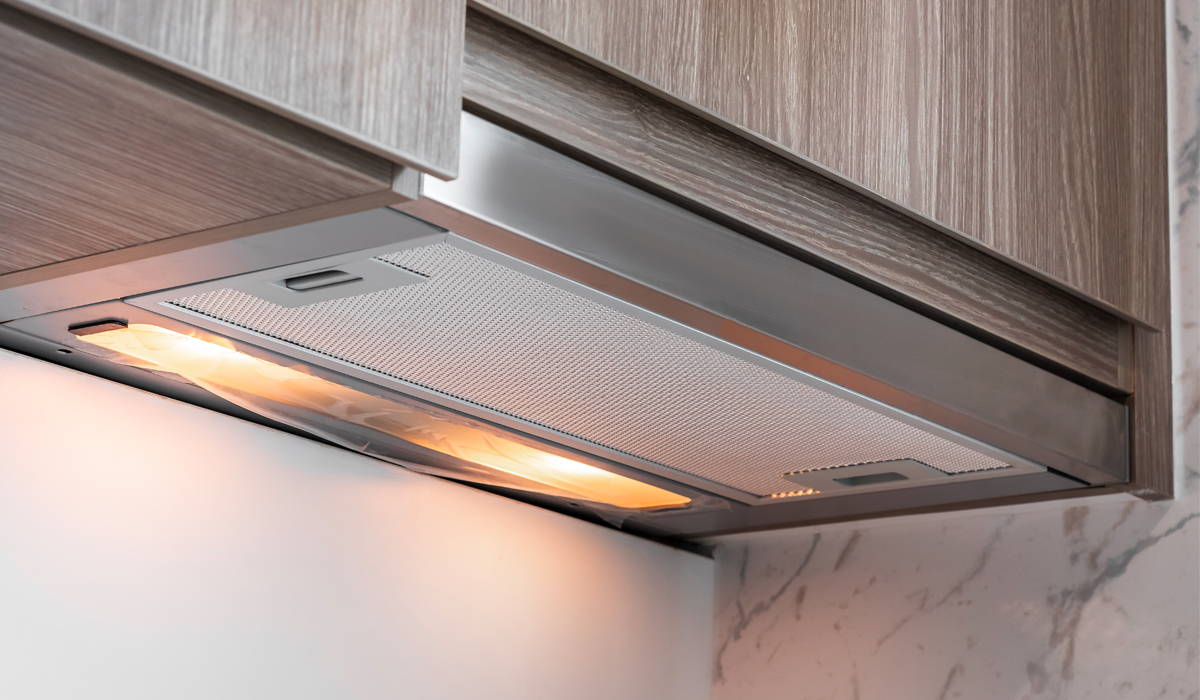 An under cabinet range hood provides a safe environment for you to cook by getting rid of any hazardous materials within. There are different models of range hoods designed for various tasks and spaces. Therefore, you'd want to choose one that meets all your kitchen needs.
Above are some guidelines to incorporate into your decision-making process to ensure you select the best. Also, consider consulting the professionals to help you find the appropriate under cabinet hood for the job.
Sunday,Monday,Tuesday,Wednesday,Thursday,Friday,Saturday
January,February,March,April,May,June,July,August,September,October,November,December
Not enough items available. Only [max] left.
Add to Wishlist
Browse Wishlist
Remove Wishlist