Skip to content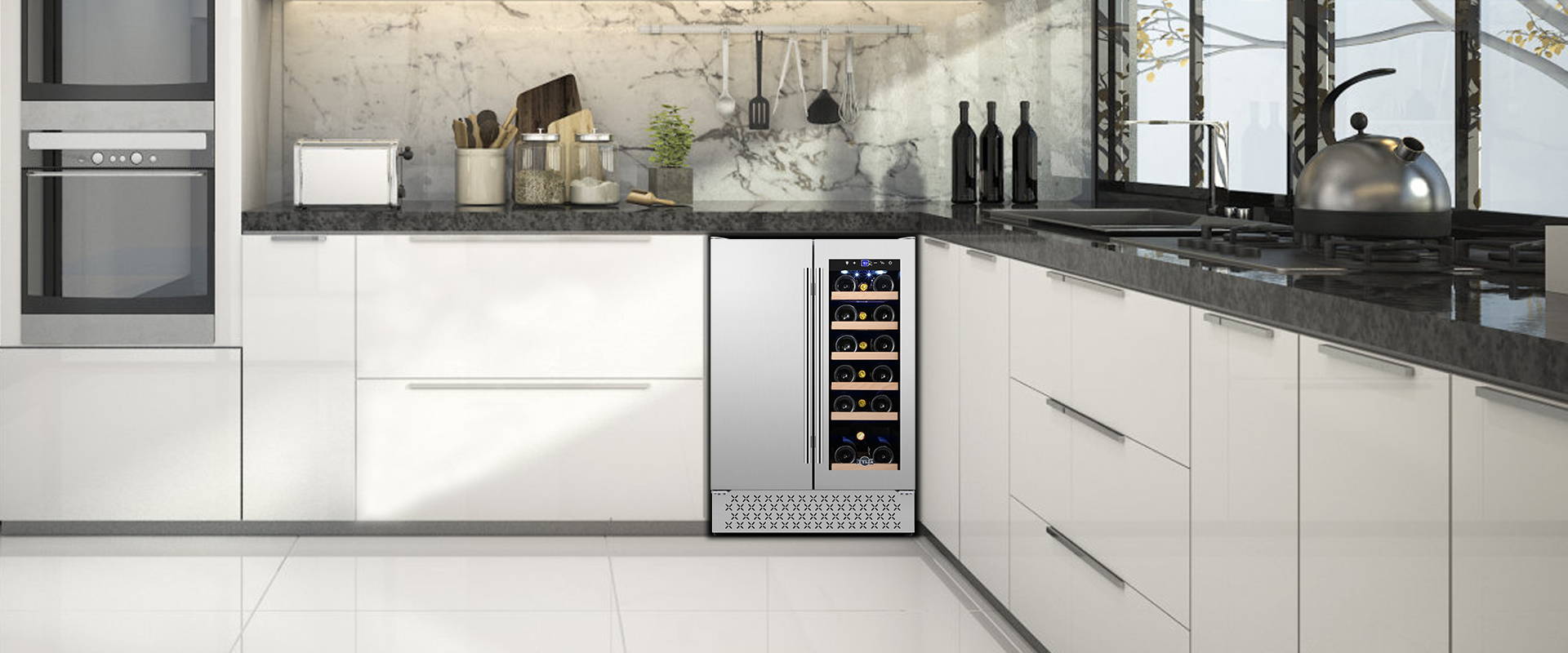 To accompany our various happening life moments, wine is considered to be a beverage of choice. To get the most out of every wine bottle that you purchase, it is important to store it in the right environment and serve it at its optimum temperature. There can be many variables that can make the overall process of purchasing a wine cooler seem daunting to you. Making a list of things that you would like in a wine cooler can help you in making the right decision.
We have put together this handy guide that will help you choose the best French door wine refrigerator of your choice.
Freestanding or built-in:
You can place freestanding wine coolers everywhere in your home as they have an electrical outlet. No matter where you place them in your home, French door wine refrigerators look great in every area of your home. On the other hand, built-in wine coolers bring a sleek and custom look into the area in which they are installed. The best thing to note about built-in wine coolers is that they are equipped with front ventilation. Their functioning becomes smooth with the help of front ventilation. You can also customize the fronts of your built-in wine coolers so that they can match your existing cabinetry.
Capacity and configuration:
You need a wine cooler that can hold all of your favorite vintages. These units can not only hold your wine bottles but can also store canned beverages. Wine shelves are made in such a way that they hold the wine bottles horizontally. This prevents the drying out and cracking of the cork, preventing the damaged air to enter the bottle.
You can also opt for units designed for holding both wine and other beverages like canned soft drinks, bottled water, and beer.
Maintaining the optimum temperature is one of the most important things you need to take care of while storing wines. To bring out the best flavor in your wine, it is essential to maintain the required temperature. The exact temperature that you need to maintain varies, depending on the type of wine. For sparkling wine, the optimum temperature is 40-50 degrees Fahrenheit. For white wine, it is 50-60 degrees Fahrenheit, and for red wine, the optimum temperature varies between 60 to 70 degrees Fahrenheit.
If you drink only one type of wine, then a single-zone wine refrigerator would be sufficient for you. And if you share your love for both red and white wines, then a dual-zone model will let you keep both of them at their ideal temperatures. If you want maximum flexibility, then look out for 3-zone or 4-zone wine coolers.
The price of your French door wine Refrigerator depends on its size and features; you'll find a wide price range for sure. The wine refrigerator that you are going to buy should serve you for years to come. So, it is better to invest your money in some high-quality product. Choose a wine refrigerator largely enough to hold the collection of your favorite wines.
Sunday,Monday,Tuesday,Wednesday,Thursday,Friday,Saturday
January,February,March,April,May,June,July,August,September,October,November,December
Not enough items available. Only [max] left.
Add to Wishlist
Browse Wishlist
Remove Wishlist