Skip to content
Wine is one of the popular drinks for adults, which deserves to be enjoyed at its best. If you store a bottle of wine perfectly, then it can last for more than a decade with great taste.
Proper wine storage is a serious business as you have to take care of a lot of things to keep your wine fresh and preserved. People often commit costly mistakes in storing wine bottles properly and treat them similarly to the other beverages, which affect the quality and shelf life of a wine.
If you want to enjoy the great taste of wine even after storing it for a long time, then you need to learn some basic storing tricks. It will allow you to avoid making serious mistakes and make the wine storage job easier for you.
So, here we have mentioned top expert tips for keeping wine in your fridge safely for a long time, which you should follow for the best results.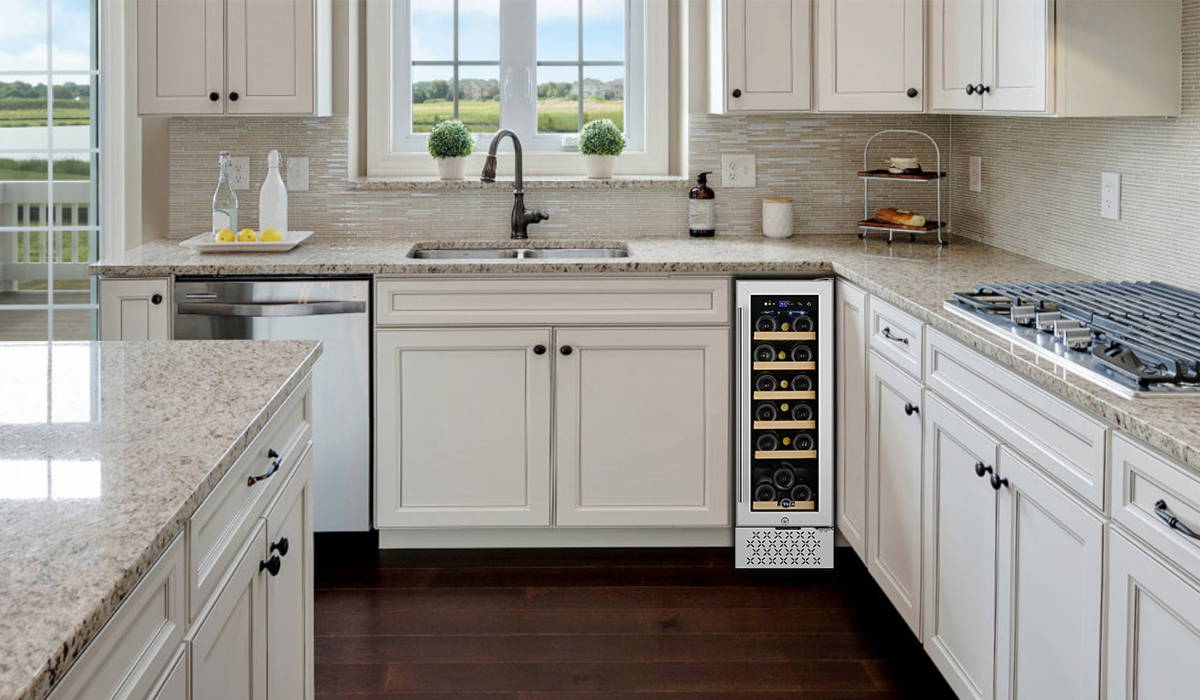 1. Store it at the right temperature:
The temperature plays an important role in storing wines. The fluctuation in temperature and wrong temperature settings can cause serious damage to your expensive wines. So, you should keep an eye on your temperature settings to reverse the damage.
Set an ideal temperature between 40-60˚F to store your wine in the fridge. It will maintain the quality and taste of wine properly and allow you to enjoy the best benefits.
2. Understand the different types of wines:
The market offers different varieties of wines including red wine, white wine, rose wine, and sparkling wine as well. Every wine requires a specific storage environment. So, you should learn the different types of wines and how you can store them correctly.
Understanding the right type of your wine will help you in creating a suitable environment in your fridge and allow you to preserve wines for a long time efficiently.
3. Keep bottles on their sides:
If you want to preserve your favorite wine for a long time, then you should keep wine bottles on their sides in the fridge. The air and moisture can cause serious harm to your favorite wine. Keeping the bottles on their sides will keep the cork in contact with the wine.
A dried cock will compromise the seal and let air inside the bottle. So, it is important to keep the bottles perfectly sealed and this trick will truly help you.
4. Keep it in the dark and protect it from sunlight:
can spoil the taste and quality of your favorite wines and reduce the shelf life as well. So, it is important to store your wines in the dark to protect them from direct sunlight.
You can also use the cooling device, which comes with UV-protected glass doors. It will prevent damage from the sunlight and keep your wine fresh and flavorsome for a long time.
Sunday,Monday,Tuesday,Wednesday,Thursday,Friday,Saturday
January,February,March,April,May,June,July,August,September,October,November,December
Not enough items available. Only [max] left.
Add to Wishlist
Browse Wishlist
Remove Wishlist